Toilet Repair and Installation Services In The Pittsburgh Area
Since the toilet is one of the most used fixtures in your home or buisness, it makes sense that it will need to be repaired or replaced from time to time. As qualified plumbing experts, the most common toilet issues we see are flushing problems, clogged or blocked toilets, toilet leaks, an overflowing cistern, and broken flush valves.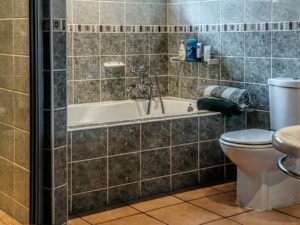 Unfortunately, many people either ignore or are unaware of potential toilet problems and don't worry about their toilet until it is either clogged or simply not working. Additionally, hundreds of gallons of water can be wasted each year when you have a toilet that won't stop running – resulting in costly water bills. Or, your toilet may have a slow leak that you're not even aware of. Through years of toilet repair, we have found that the most common reasons toilets leak are due to old, rusted, or bent parts and prolonged exposure to the usage of products containing bleach inside the tank or bowl.
If you notice your toilet is draining slower than usual or the bowl seems to be overfilling, it may be an indication of a more serious plumbing problem. Other signs to watch for include leaking toilet bowls or tanks, loose seats, and water that runs non-stop.
In the event your repair is beyond fixing, or if you are deciding on a bathroom renovation, you may need to install a new toilet. Our plumbing experts are seasoned professionals at toilet installations and can provide you with the latest selection in modern bathroom fixtures and complete installation services.
You can rely on Nick Pollice Plumbing and Construction for all your toilet plumbing needs including blocked toilets, leaking toilets, non-flushing toilets, as well as the installation of new toilets and fixtures.
Give us a call today at 412.287.3301.
Expert Faucet Repair and Installation Services In The Pittsburgh Area
Is a Faucet in Your Home or Business Leaking?
Dripping faucets can cause your home to waste hundreds of gallons of water every month—which can lead to an unnecessary rise in your water bill. If you would like to cut down on waste and spend less on your water, give us a call at 412.287.3301 as quickly as possible. Beyond the waste, leaking faucets can also be a sign that there are other plumbing problems—which can end up being costly in the long run.
We will take the time to inspect the area and fix not only the immediate problem, but take the time to address any larger issues. This can help you save money.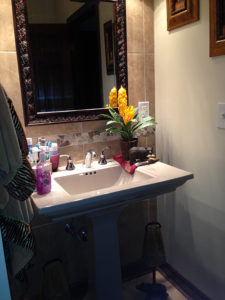 Upgrade Your Home or Business with New Faucets
It's amazing how something as simple as upgrading the faucets and shower heads can cause an  instant transformation in your bathroom. Instead of wrestling with it on your own, let our team do the heavy lifting on your behalf. We have the skills and experience to do the job quickly and correctly the first time.
Enjoy the benefits of beautiful new faucets without the headache of doing it yourself.