Pittsburgh Area Excavation Services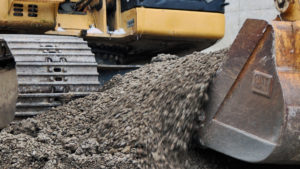 Nick Pollice Plumbing and Construction specializes in providing complete poured concrete foundation services for excavation through to concrete for homes and additions.
We are experts when it comes to preparing construction sites for poured concrete foundations, from digging foundations for houses to commercial building foundations. When coupled with our expertly executed excavation services, you can rest assured that your poured concrete foundation will be stable and even stronger, minimizing the risk of concrete cracks and other damages.
We offer excavation services for both residential and commercial application. With a keen eye for detail and solid training in safety and proper construction and demolition practices, you can rely on Nick Pollice Plumbing and Construction for all your excavating and poured concrete needs in the Pittsburgh area.
We Provide These Services:
Soil Excavation
Digging Foundations
Building Foundations
House Foundations
Basement Excavation
Concrete Foundations