We Proudly Serve The Pittsburgh, PA Area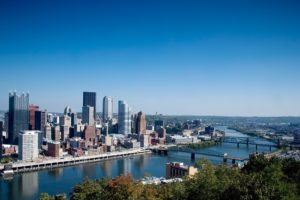 We proudly serve the Pittsburgh area, including Baldwin, Banksville, Brentwood, Beechview, Bethel Park, Bloomfield, Brookline, Canonsburg, Carnegie, Carrick, Charters, Crafton, Duquesne, Friendship, Garfield, Greenfield, Greentree, Halewood, Highland Park, Homewood, Lawrenceville, McKeesport, Monroeville, Mt. Lebanon, Murrysville, Oakland, Penn Hills, Pleasant Hills, Robinson Township, South Park, Squirrel Hill, Upper St. Clair, West Mifflin, the Northside, the North Hills, the South Side, the South Hills, the East End and the West End of Pittsburgh.
Give us a call today at 412.287.3301.